Cameron Bucheit, BBH-PCLC-LIC-56689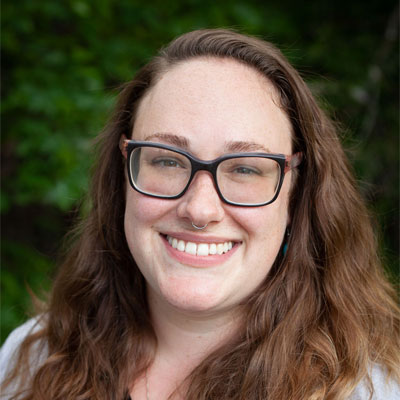 Cameron Bucheit would like to walk with you and your family on your path to wellness. Cameron Bucheit has a M.A. in Clinical Mental Health Counseling. Cameron Bucheit is currently provisionally licensed in the State of Montana under the supervision of Hillary Welzenbach, LCPC. Cameron Bucheit works with children, adolescents, adults, and couples. Cameron Bucheit has experience working with the LGBTQIA+ population, and provide affirmative care. Cameron Bucheit has a person-centered base to her counseling approach. Cameron Bucheit allows you to help guide your course of treatment. Cameron Bucheit believes the client is the expert on themselves. Cameron Bucheit has completed Sensorimotor Psychotherapy Level 1 Trauma Training. Cameron Bucheit is trained in a trauma informed approach. Cameron Bucheit places a special focus on the body, specifically tracking movements, five sense perception and internal sensations alongside cognitions and emotions.
Cameron Bucheit draws from attachment, somatics, mindfulness, and cognitive-behavioral therapy approaches in counseling. Cameron Bucheit places an emphasis on tracking and understanding relationship patterns. Treatment is individualized to the client. All treatment provided is evidenced-based with a focus on client strengths and resources.
How does one person eat an entire elephant? One bite at a time. Allow Cameron Bucheit to help you or your child portion out your problems, and conquer them bite by bite. Seeking improvement, not perfection.
Currently pursuing training in Eye Movement Desensitization and Reprocessing (EMDR) and Emotionally Focused Therapy (EFT) for couples.
Supervised by Hillary Welzenbach BBH-LCPC-LIC- 1360.