Vasa Parsons BBH-LCSW-LIC-2119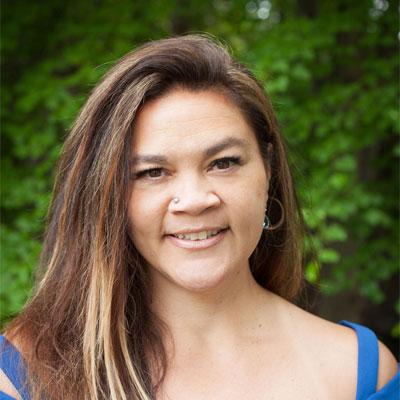 Trying to navigate life today is challenging. Having someone to talk to may be the first step. Vasa Parsons-Mecham is part of the Missoula community. Wearing a variety of hats, Vasa Parsons has worked with individuals and families for the past 30+ years. Vasa Parsons recently transitioned from Blue Mountain Clinic, where she worked collaboratively with other health care professionals, to Montana Center for Somatic Psychotherapy, where she continues to work collaboratively with an ongoing support system.
Vasa Parsons employs a variety of treatment models from Somatic Psychotherapy to Cognitive Behavior Therapy and is open to working with youth, and adults in the following areas: stress/anxiety, life transitions, grief/loss, trauma, LGBTQIA+, workplace stress and developmental/intellectual disabilities. Therapy, like life, is not a one size fits all. By taking the time to listen to you, Vasa Parsons can better hear and assess.
Vasa Parsons recently completed Sensorimotor Psychotherapy for Trauma Themes and is incorporating this knowledge into her somatic approach. Vasa Parsons' range of experience includes extensive work in training, teaching, and supporting adults in developmental disability services and providing guidance to the entire family system. Vasa Parsons also works with others in short-term, solution-focused therapy. Vasa Parsons is currently working on foundations of attachment focused EMDR.
Vasa Parsons' approach is one of collaboration. Whether you know it or not, you are the catalyst for change. You have the power to determine what is working and what isn't. Together we will look at where you are, where you want to be and what obstacles may prevent you from getting there. With commitment, hope and action, change will occur.
You deserve.
You have worth.
You are strong.